The Paperwork Duck-Dogs.com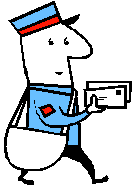 Mail In Reservation Form (Click here)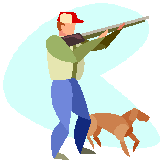 The price is listed by the description of the puppies. A deposit of $100 will reserve your puppy with the balance due at the time possession. Reservations are recorded, and your pick is determined by the order that the deposits are received. All Shipping cost (if Any) will be the responsibility of the purchaser. Deposits are non-refundable but can be transferred to a pup from a future breeding. A limited number of deposits will be accepted before the litter is born. If we accept a deposit before the pups are born and we are unable to supply you with the desired pup we will refund your deposit.
All pups will have dew claws removed, vaccinations starting at 6 weeks of age and are given every 2 weeks. Pups will have routine worm treatments. All puppies will have microchips implanted. Complete health records will be supplied with the pup. AKC registration papers will be mailed once all checks have cleared the bank.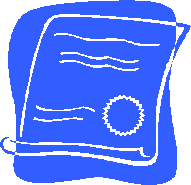 Guarantees (Click here for Copy)
All pups will have a written guarantee on hips, eyes, general health, hunting and retrieving desires.
The parents of most pups have been cleared for breeding thru OFA and CERF.
Visit OFA web site www.offa.org/ofainfo.html
Visit CERF web site www.vmdb.org/cerf.html
Microchip Identification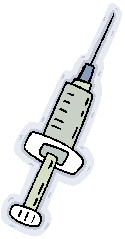 All puppies will be implanted with a microchip identification system. It is injected under the skin between the shoulders. It can be read with Avid, Destron and HomeAgain scanners. The scanners will read 10 characters in the microchip.
You can register your puppy's 10 character identification number with the AKC. You can also register it with the manfacturer. If your dog is lost or stolen a vet or animal shelter will be able to identify you as the owner of the dog.
Visit Avid Microchip web site www.avidmicrochip.com

AKC Microchip identification program info www.akccar.org
DNA Identification and coat color genotype determination.
How can you be sure the puppy you are buying is from the parents advertised? It is possible to confirm the parents of your pup by a DNA test thru the AKC or VetGen. It is comforting to know that you have the ability to verify the parentage of your puppy. It is also possible to determine your pups coat color genotype this is helpful in planning a future breeding for specific coat colors. Visit the AKC and VetGen sites for more information.
AKC DNA American Kennel Club - DNA Certification Program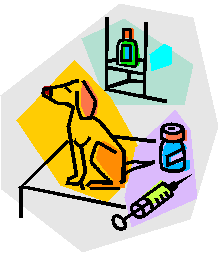 VetGen www.vetgen.com