This is some information about us
We are located in the geographic center of Alabama. Two miles off Interstate 65 in Jemison, Alabama. Central Alabama Kennels ( Duck Dogs) is owned and operated by Dr. Narvel Black who has been in the private practice of dentistry in the Jemison/Thorsby area since 1981. We have both pointing and flushing Labrador retrievers.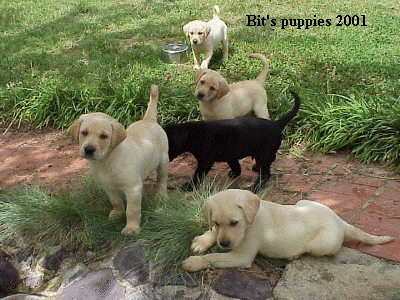 We produce a few Labrador puppies each year. Thru these puppies we are trying to enhance the quality of the breed for future generations to enjoy. Our dogs are working retrievers and our puppies should grow to be nice working retrievers also. We also sell a fair number of puppies and young dogs to be used as detection dogs to individuals and various agencies. CapK9.Com
We breed, raise, train and hunt Labrador retrievers. Many of our dogs are from pointing Labrador lines and have instinctive pointing abilities. We believe a well bred and trained lab is a versatile hunting companion that adds greatly to the joy of a day of hunting. They are one of the best conservation tools in helping to recover all downed birds. They can point a quail or pheasant and retrieve your ducks and doves.
They make exceptional family pets, fine upland pointers and great retrievers in a duck blind or a dove field.
Labs, because of their intense desire to please their owners, are more readily trained than many other types of dogs.
The Labrador Retriever is the most popular breed of dog in the United States. There are three times more Labs registered with the AKC than any other breed of dog. All registered Labs are not created equal. Labs have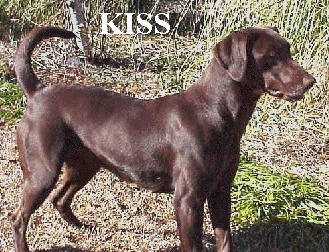 been bred for many purposes. A Lab that has been bred as a pet or show dog may have a difficult time performing at an acceptable level while hunting.
Before buying a puppy, you should consider your purpose in having the dog. Acquire the type of puppy that has been bred to fulfill that purpose.
If you want a great pet that will be good with the kids, look for an ad in the local newspaper be sure both parents are great pets. If you want a show quality Lab who's appearance conforms to the standards of the breed, contact a breeder that raises show quality Labs. If you want a lab as a hunting companion, get a puppy from a breeder that has working dogs and produces puppies for the field.
Do some research do not buy the first pup you find because he is cute. The dog will be with you for 10 to 14 years be sure the dog has the genetics to be what you desire him to be. The litter of pups and the genetics you select is very important. The selection of the individual pup from the selected litter is less important. It is almost impossible to evaluate an 8 week old pup and determine the characteristics of that dog when it becomes and adult. Puppy evaluation results will change from day to day and week to week as the pups get older. Just grab the pup you like and that seems to like you then you just take your chances that he will be the best retriever in the litter.
Training a finished retriever is demanding on the dog and requires a lot of time and patience on the part of the trainer. It is disappointing when you invest a lot of time and money into training only to discover that your dog did not inherit the genetic information necessary to do the job.
We believe that 75% of the abilities of a will trained finished retriever is determined by the genetics of the puppy. 25% is determined by the training. If the dog does not have the genetic ability to do the job, there is no amount of training that will turn the dog into a nice finished retriever.
The cost of a quality puppy is the least expensive part of producing a well trained finished retriever. It is our desire to produce puppies that have the all the genetic ability to be highly trained as a finished retriever. These are dogs you should be proud to hunt with.